For Sales & Support Call
+44 (‍0) 1582 47‍0‍0‍0‍0
Neutrik NL2FX Cable Connector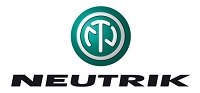 Scroll Down for Pricing Options
Neutrik NL2FX Cable Connector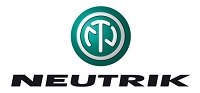 Scroll Down for Pricing Options
The NL2FX is the industry standard for loudspeaker connections offers extremely reliable and a robust cable connector with a reliable locking system.
Featuring solid contacts with a screw-type terminal including a stranded wire protection which also offers solder termination.
Features and Benefits;
Only 3 parts- easy to assemble
High impact materials
1 piece strain relief, chuck for 6 to 10mm cable O.D
Mates with 4-pole chassis connector as well as makes contact with +x/-1
Improved grip on latch
Easy and extremely precise locking system " quick lock"
Current rating 40 A continuous, 50 A audio signal with 50% duty cycle
SpeakON is not to be used as an AC mains or power supply connector!
View product specifications
Pricing Options
Have a question? Call us on +44 (0) 1582 47 00 00
Product Specifications
| Specification | 700-530 |
| --- | --- |
| Rated Voltage | 250 V ac |
| Manufacturer Ref. | NL2FX |