For Sales & Support Call
+44 (‍0) 1582 47‍0‍0‍0‍0
HY Electronics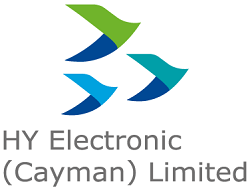 HY is a professional manufacturer engaged in the design, development and manufacture of power discrete semiconductors.
The products of HY have been used extensively in automotive, computing, communication and consumer industries etc.
HY is actively engaging in developing green energy related product applying in various fields such as LED lighting, solar and automotive power saving industries.
Quality certified to ISO9001, ISO14001, IATF16949 and UL.
| | | | |
| --- | --- | --- | --- |
| Diode | Bridge Rectifier | Protection Device | Automotive Device |
| Standard Rectifiers | Standard Bridge Rectifiers | Electrical Static Discharge Guard | Standard Rectifiers |
| FAST Recovery Diode | Low VF Bridge Rectifiers | Zener Diode | Schottky Rectifiers |
| High Efficiency and Ultra Fast Recovery Diode | Fast Recovery Bridge Rectifiers | Transient Voltage Suppressors Diode (TVS) | High Efficiency and Ultra Fast Recovery Diode |
| Superfast Recovery Rectifiers | Three-phase Bridge Rectifiers | | Superfast Recovery Rectifiers |
| Schottky Rectifiers | Schottky Barrier Bridge Rectifiers | | Bridge Rectifiers |
| Low VF Schottky Barrier Diode | Surface Mount Bridge Rectifier | | Transient Voltage Suppressors Diode (TVS) |
| High Voltage Glass Passivated Rectifiers | | | |
| Photovoltaic Solar Cell Protection Schottky Rectif | | | |
| Silicon Carbide Schottky Diodes | | | |