For Sales & Support Call
+44 (‍0) 1582 47‍0‍0‍0‍0
BCL EM130 Series Universal Relay Card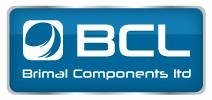 Scroll Down for Pricing Options
BCL EM130 Series Universal Relay Card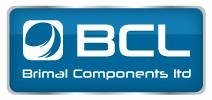 Scroll Down for Pricing Options
A range of small relay cards 45 x 45mm. Each card has EMF protection and some can be latched by using the link supplied. There is a range of voltages to choose from depending on your requirements, also a range of contact arrangements and current ratings. The relays contacts are dry and either 2x Changeover or single changeover.
latching part of the circuit works from the second set of changeover contacts, therefore requires a positive +V
(this must be the same voltage as the Relay voltage) to the COM terminal.
Relay Made LED Indication.

Lead time : 10 days.
View product specifications
Pricing Options
Have a question? Call us on +44 (0) 1582 47 00 00
Product Specifications
| Specification | 821-010 | 821-011 | 821-012 | 821-013 | 821-014 | 821-015 | 821-016 | 821-017 |
| --- | --- | --- | --- | --- | --- | --- | --- | --- |
| Max. Switching Capacity | 2770VA/300W (10A) | 2770VA/300W (10A) | 125VA/60W (2A) | 2770VA/300W (10A) | 125VA/60W (2A) | 125VA/60W (2A) | 2770VA/300W (10A) | 125VA/60W (2A) |
| Coil Resistance | 100 ohms | 100 ohms | 450 ohms | 400 ohms | 450 ohms | 1600 ohms | 1600 ohms | 1600 ohms |
| Coil Voltage | 6VDC | 6VDC | 12VDC | 12VDC | 12VDC | 24VDC | 24VDC | 24VDC |