For Sales & Support Call
+44 (‍0) 1582 47‍0‍0‍0‍0
Leoch LP Sealed Lead-Acid Batteries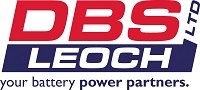 Scroll Down for Pricing Options
Leoch LP Sealed Lead-Acid Batteries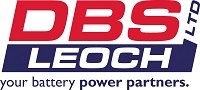 Scroll Down for Pricing Options
The LP Series is a range of general purpose, AGM VRLA lead - acid batteries manufactured by Leoch.
Features;
Uses oxygen recombination technology-maintenance free
PbCaSn alloy for the plate grid : less gassing and less self charging
High quality AGM separator : extends the cycle life and prevents micro short circuit
ABS material; increases the strength of the battery container
High purity raw material; ensure low self discharge
silver coated copper terminals
The Versatile series is suitable for many applications such as;
Emergency back-up power supply
Emergency lighting
Auto Control systems
Railway and aircraft signalling
Alarms and security
Electronic apparatus and equipment
Communication power supply
DC power supply
Power outputs range from 1.2Ah to 70Ah.
6-9 year design life.
T1 and T2 terminal have Faston type (copper) quick disconnect tabs; silver coating for better conductivity.
T3 Terminal is brass coated with tin. Torque: 3.9 ~ 5.4 N*m
T12 Terminal is brass coated with tin; threaded insert 5mm studs. Torque 2.0 ~ 3.0 N*m
View product specifications
Pricing Options
Have a question? Call us on +44 (0) 1582 47 00 00
Product Specifications
| Specification | LP6-1.2 | LP6-3.2 | LP6-4 | LP6-5.0 | LP6-7.0 | LP6-12 | LP12-2.3Sec | LP12-2.9 | LP12-3.2 | LP12-5 | LP12-5.4 | LP12-7Sec | LP12-10H | LP12-12 | LP12-18 | LP12-24 |
| --- | --- | --- | --- | --- | --- | --- | --- | --- | --- | --- | --- | --- | --- | --- | --- | --- |
| Weight | 0.29kg | 0.67kg | 0.76kg | 0.98kg | 1.10kg | 1.80kg | 0.86kg | 1.10kg | 1.35kg | 1.75kg | 1.68kg | 1.90kg | 3.40kg | 3.60kg | 5.32kg | 7.20kg |
| Dims. (mm) LxWxH | 97x24x51.5 | 134x34x60 | 70x47x100 | 169x35x70 | 151x34x94 | 151x51x94 | 178x35x60 | 79x56x99 | 134x67x60.5 | 151x53x93 | 90x70x101 | 151x65x94.5 | 151x65x111 | 151x98x95mm | 181.5x77x167.5mm | 166.5x175x125mm |
| Capacity | 1.3Ah | 3.2Ah | 4Ah | 5Ah | 8Ah | 12Ah | 2.3Ah | 2.9Ah | 3.2Ah | 5Ah | 5.4Ah | 7Ah | 10Ah | 12Ah | 18Ah | 24Ah |
| Voltage | 6V | 6V | 6V | 6V | 6V | 6V | 12V | 12V | 12V | 12V | 12V | 12V | 12V | 12V | 12V | 12V |
| Terminal | T1 | T1 | T1 | T1 | T1 | T1 | T1 | T1 | T1 | T1 | T2 | T1 | T2 | T2 | T3 | T12 |