For Sales & Support Call
+44 (‍0) 1582 47‍0‍0‍0‍0
Neutrik NL4FX 4 Pole Cable Connector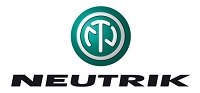 Scroll Down for Pricing Options
Neutrik NL4FX 4 Pole Cable Connector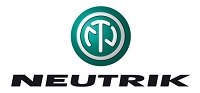 Scroll Down for Pricing Options
The NL4FX is the industry standard for loudspeaker connections offer reliable and robust cable connectors with a reliable locking system. They feature solid contacts with screw-type terminals includes a stranded wire protection which offer solder termination.
With only 3 parts, its easy to assemble
Easy and very precise "quick lock" locking system
1 piece strain relief, chuck for 7 to 14.5mm cable O.D
Improved screw-type termination for the highest pull out force
Up to 50 A audio signal with a duty cycle 50%
High impact material which makes it long lasting and reliable
Improved grip on latch
Possible colour coding
Current rating of 40 A rms continuous
With integrated design guarantees "Made by Neutrik®"
SpeakON is not to be used as an AC mains or power supply connector!
View product specifications
Pricing Options
Have a question? Call us on +44 (0) 1582 47 00 00
Product Specifications
| Specification | 700-531 |
| --- | --- |
| Rated Voltage | 250 V ac |
| Manufacturer Ref. | NL4FX |