For Sales & Support Call
+44 (‍0) 1582 47‍0‍0‍0‍0
Neutrik NC5MXX Male 5 Pole Cable Connector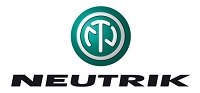 Scroll Down for Pricing Options
Neutrik NC5MXX Male 5 Pole Cable Connector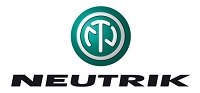 Scroll Down for Pricing Options
Male connector with improved locking recess without "window". More stringent housing increases the durability.
Improved chuck type strain relief provides higher pull-out force and makes assembly easier and faster.
Boot with a polyurethane gland gives high protection to cable bending stresses.
A sleek and ergonomic design- valuable and handy.
Internal thread on the shell is well protected against damage.
Rugged zinc die cast shell- long lasting and dependable
Branded with the unique hologram which guarantees a genuine and authentic Neutrik product.
View product specifications
Pricing Options
Have a question? Call us on +44 (0) 1582 47 00 00
Product Specifications
| Specification | 700-525 | 700-526 |
| --- | --- | --- |
| Rated Voltage | <50V | <50V |
| Shell Plating | Nickel | Black Chromium |
| Contact | Silver | Gold |
| Manufacturer Ref. | NC5MXX | NC5MXX-B |