For Sales & Support Call
+44 (‍0) 1582 47‍0‍0‍0‍0
CamdenBoss CNMB DIN Rail Mounting Module Boxes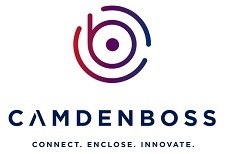 Scroll Down for Pricing Options
CamdenBoss CNMB DIN Rail Mounting Module Boxes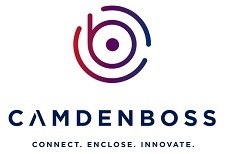 Scroll Down for Pricing Options
CamdenBoss range of standard height DIN rail module boxes, supplied in snap-fit kit form for easy assembly.
Kits consist of base, top panel, terminal guards, and clips for rail or wall mounting.
Designed to fit standard 35mm DIN rails, the boxes can carry up to 3 PCBs horizontally and 2/4 vertically.
The top panel is ideal for screen printing, logos etc. Eack kit includes 2 perforated terminal covers enabling
customisation as required, and CNMB/6 & CNMB/9 are supplied with additional blank terminal covers.
Manufactured from flame-retardant grey polycarbonate to UL94V-0.
See diagram and table below for PCB dimensions.
RoHS compliant

PCB Dimensions
| | | | | |
| --- | --- | --- | --- | --- |
| Camden Ref. | Box length | Position A | Position B | Position C |
| CNMB/1 | 17.5mm | 86.5x14 | 57x14 | 41.8x14 |
| CNMB/2 | 36mm | 86.5x33 | 57x32 | 42x32 |
| CNMB/3 | 53mm | 86.5x50 | 57x49 | 42x49 |
| CNMB/4 | 71mm | 86.5x68 | 57x67 | 42x67 |
| CNMB/5 | 88mm | 86.5x84 | 57x83 | 42x83 |
| CNMB/6 | 106mm | 86.5x103 | 57x102 | 42x102 |
| CNMB/9 | 160mm | 86.5x155 | 57x155.4 | 42x154 |
View product specifications
Pricing Options
Have a question? Call us on +44 (0) 1582 47 00 00
Product Specifications
| Specification | 881-201 | 881-202 | 881-203 | 881-204 | 881-205 | 881-206 | 881-209 |
| --- | --- | --- | --- | --- | --- | --- | --- |
| No. of term. covers | 2 | 2 | 2 | 2 | 2 | 4 | 6 |
| Height | 90.0 | 90.0 | 90.0 | 90.0 | 90.0 | 90.0 | 90.0 |
| Width | 17.5 | 36.0 | 53.0 | 71.0 | 88.0 | 106.00 | 160.0 |
| Camden Ref. | CNMB/1/KIT | CNMB/2/KIT | CNMB/3/KIT | CNMB/4/KIT | CNMB/5/KIT | CNMB/6/KIT | CNMB/9/KIT |