For Sales & Support Call
+44 (‍0) 1582 47‍0‍0‍0‍0
CamdenBoss 107mm Euro DIN Rail Mount Module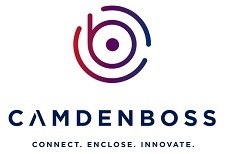 Scroll Down for Pricing Options
CamdenBoss 107mm Euro DIN Rail Mount Module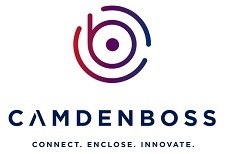 Scroll Down for Pricing Options
CamdenBoss CIME/E series Euro series 107mm modular interface supports,
designed to accept 107mm width x 1.5mm thick PCBs.
Modules of the required length can be assembled by combining two end sections plus a variable number
of base elements to achieve the required PCB length, from 20mm up to 265mm.
End sections and base elements are available with or without DIN rail mounts, for maximum flexibility.
For component clearance note that each base element has a 1.25mm lip at top and bottom. Solder side structures (cropped pins etc.) should be 4mm clear of the top and bottom of the PCB to avoid the underside of the PCB slot.
Manufactured from flame retardant green nylon to UL94V-0.

RoHS compliant

View product specifications
Pricing Options
Have a question? Call us on +44 (0) 1582 47 00 00
Product Specifications
| Specification | 881-101 | 881-102 | 881-103 | 881-104 | 881-105 | 881-106 |
| --- | --- | --- | --- | --- | --- | --- |
| Width | 11.5mm | 11.5mm | 18.5mm | 18.5mm | 35mm | 35mm |
| Camden ref. | CIME/E/SE1000S | CIME/E/SEF1000S | CIME/E/BE1850S | CIME/E/BEF1850S | CIME/E/BE3500S | CIME/E/BEF3500S |
| Type | End Section | End Section with mount | Base Element | Base Element with mount | Base Element | Base Element with mount |