For Sales & Support Call
+44 (‍0) 1582 47‍0‍0‍0‍0
Signal Relay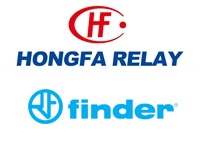 Signal relays are used for low level current switching. The relays are often below 2 Amps but can sometimes be higher.
General characteristics of a Hongfa signal relay are;
Single or double pole contacts.
Sealed constructions and a compact sizing.
Are available as a latching and low operating power alternatives.
steady contact resistance.
They are typically used in industrial machines, measurement and control or medical equipment.